Edible New York's Eat Drink Local Week
Posted: June 24, 2011
Filed under:
Finger Foods
| Tags: Brooklyn Brewery, edible magazines, farmers market, food culture, local food, New York, NYC
Leave a comment
Today marks the beginning of Edible New York's Eat Drink Local Week! As a New York State native, and lover of all edible New York heritage, I can't be more excited for Eat Drink Local Week (EDLW). Hosted by the Edible magazines, EDLW features week-long events, restaurant promotions, and local ingredient inspirations all in celebration of our lovely New York State. Check out the event listing here, as well as all the participating Brooklyn restaurants!
Out of all the awesome events happening throughout NYC over the next week, I'm easily most excited for an event this Wednesday at our local Brooklyn Brewery. See you there!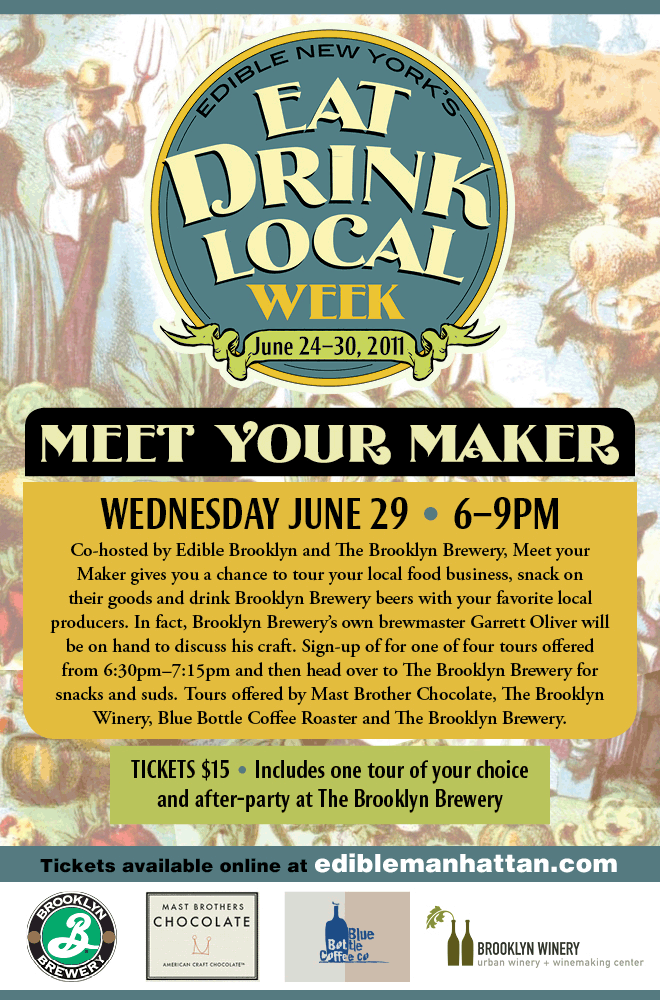 ---